Send Inquiry
Proguanil Hydrochloride BP Chemicals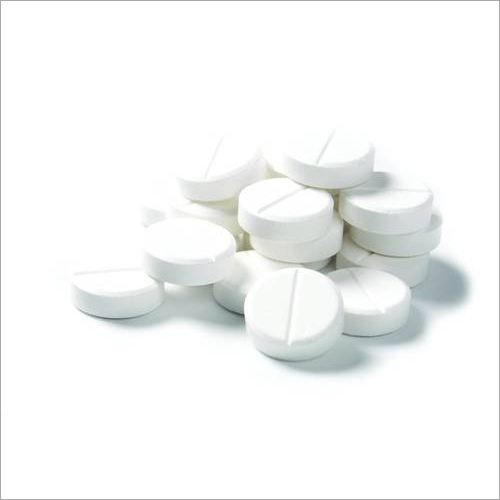 Proguanil Hydrochloride BP Chemicals
These chemicals work by stopping the malaria parasite. We are identified as one of the leading organizations, engaged in offering our clients Proguanil Hydrochloride BP Chemicals. Our skilled workforce uses superior grade compounds, sourced from reputed vendors to process these chemicals. They are mainly a biguanide derivative, active against several protozoal species. These chemicals are used in combination with atovaquone and chloroquine for the prevention and therapy of malaria. Proguanil Hydrochloride BP Chemicals are also effective during therapy and rare instances of clinically apparent acute liver injury. For safe transportation, these chemicals are packed in moisture proof containers.

Name of Product
: PROGUANIL HYDROCHLORIDE
Chloroguanide Hydrochloride
Proguanil Hydrochloride is 1-(4-chlorophenyl)-5- isopropylbiguanide hydrochloride.
Formula: C11H16ClN5,HCl Category: Antimalarial.
Mol. Wt.: 290.19
Dose: Suppressive, 100 to 300 mg daily.
Sr. No.

Analysis

Specification




1

Description

White, crystalline powder; odourless.

2

Solubility

Soluble in ethanol (95%); slightly soluble in water; practically insoluble in chloroform and in ether.

3

Identification:

A:

D:

By infra-red absorption spectrum

Gives the reactions of chlorides,

4

Acidity or Alkalinity

To 35 ml of water maintained at 60o to 65o add 0.2 ml of methyl red solution, neutralise with 0.01M sodium hydroxide or 0.01M hydrochloric acid, add 0.4 g of the substance being examined and stir until dissolved. The resulting solution is not acidic and requires for neutralisation not more than 0.2 ml of 0.01M hydrochloric acid.

5

Sulphated Ash

Not more than 0.1%

6

Loss on Drying

Not more than 0.5%, determined on 1 g by drying in an oven at 105o

7

Assay

Proguanil Hydrochloride contains not less than 99.0 per cent and not more than 101.0 per cent of C11H16ClN5,HCl, calculated with reference to the dried substance.